1 tag
Sometimes, after meditating, life can feel like an augmented reality. Colors can be very distinct, smells seem to be much more easily noticed, and objects can seem to take on almost comical personalities — reminiscent of many pixar characters. There is also a paradoxical feeling of paired stillness and vibration — as if everything was in its perfect place yet also in a state of constant...
2 tags
A designer is an emerging synthesis of artist, inventor, mechanic, objective economist and evolutionary strategist. —R. Buckminster Fuller
"The True Way transcends the minutiae of Skill. There is no..."
– —Bret Victor
"A master in the art of living draws no sharp distinction between his work and..."
– François Auguste René Chateaubriand (via bestmadeco)
"Due to our fascination with the forms of technical inventions on the one hand,..."
– Eva Zeisel (1906–2011)
4 tags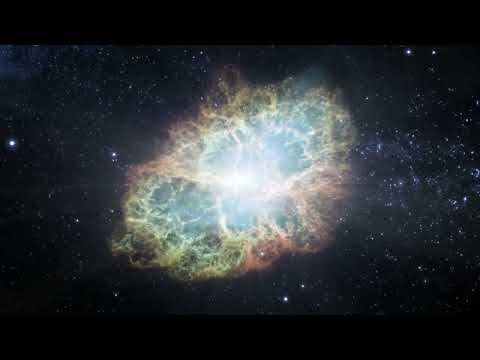 4 tags
Only do work with love.
Work is love made visible. And if you cannot work with love but only with distaste, it is better that you should leave your work and sit at the gate of the temple and take alms of those who work with joy. For if you bake bread with indifference, you bake a bitter bread that feeds but half man's hunger. —Kahlil Gibran
4 tags
3 tags
The Squat = Synergy
There is simply no other exercise, and certainly no machine, that produces the level of central nervous system activity, improved balance and coordination, skeletal loading and bone density enhancement, muscular stimulation and growth, connective tissue stress and strength, psychological demand and toughness, and overall systemic conditioning than the correctly performed full squat. — Mark...
5 tags
Less looking out, more looking in.
We give market and user research too much importance. We allow it to drive our marketing techniques and product decisions despite it's many downfalls: 1. It's costly to conduct. 2. It's difficult to extrapolate clear take aways from. 3. Using this research to determine what we should do next means that we're making decisions based on what others think instead of what we...
"My observation is that the doers are the major thinkers. The people that really..."
– Steve Jobs, speaking in an interview about his mentor Robert Noyce, co-founder of Fairchild Semiconductor and Intel Corp. (via fjplifescript)
3 tags
"All systems for developing human potential try to teach us to know and..."
– Robert Masters & Jean Houston in Listening to the Body: The Psychophysical Way to Health and Awareness (via jackcheng)
1 tag
On being yourself
My mother said to me, "If you become a soldier, you'll be a general, if you become a monk you'll end up as the pope." Instead, I became a painter and wound up as Picasso.  - Pablo Picasso
3 tags
Don't know
In design, assuming that we know the solution before we find it is a weakness. By not knowing, we keep an open mind allowing us to respond accordingly to circumstances, keep our assumptions low, and feel the solution as it presents itself. Letting go of "knowing" leaves room for intuition. 
1 tag
Learning to ask good questions is by far one of the most important skills we overlook. Good questions can ignite the imagination.
2 tags
"Man. Because he sacrifices his health in order to make money. Then he sacrifices..."
– Dalai Lama
3 tags
"No one lives on the top of the mountain. It's fine to go there occasionally —for inspiration, for new perspectives. But you have to come down. Life is lived in the valleys. That's where the farms and gardens and orchards are, and where the plowing and the work is done. That's where you apply the visions you may have glimpsed from the peaks." Arthur Gordon
1 tag
"Most people take the straight and narrow. A few take the road less traveled. I..."
– Unknown Source
4 tags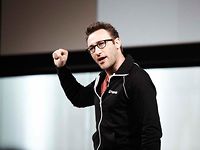 3 tags
"Unhappiness does not exist in the present moment. It only exists as a regret..."
2 tags
Stop Reading. Start Doing.
"What we have to learn to do, we learn by doing." —Aristotle    There's a lot of value in learning from other people's experiences; however, our education systems often seem to neglect the importance of learning from our own actions. When comparing my experiences from attending both design and business school, the importance of learning through doing is crystal clear....
"Forget your fear and want no more. You will have everything."
– — VNV Nation
"The more I learn, the more I realize how little I know."
– http://bit.ly/o2KhzW
3 tags
Forget about Being Productive.
Focus on Creating Happiness. "How productive was I today?" The danger of measuring one's daily success or effectiveness with such a question lies in the fact that it's easy to focus on the things that aren't getting done. This can often lead to dissatisfaction with oneself, workaholic behavior, and the neglect of important components of one's life, such as...
4 tags
Weekends Make No Sense
Why do we value our weekends so highly? Probably because they represent our precious personal time, which some of us choose to spend with our families or getting chores done while others practice yoga and go on hiking trips. We've designed our weeks to suggest that we need a break from our day-to-day lives in order to do the things that are important to us. What if we worked 7 days a week,...
1 tag
"Time is our most valuable commodity."